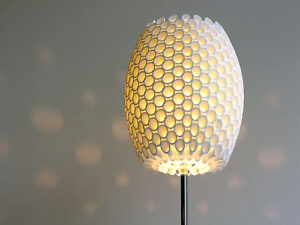 Objects like lamps, chairs, smartphones, countertops, cars, park benches, and cups are all designed. What's interesting about these outcomes is people hold, move, and directly interact with these three-dimensional objects, so considering different abilities is essential when designing them. Industrial design is not just about the material, but the people who interact with materials in different places and times.
Industrial Design is the professional practice of designing products used by millions of people around the world every day. Industrial designers not only focus on the appearance of a product, but also on how it functions, is manufactured and ultimately the value and experience it provides for users. Every product you have in your home and interact with is the result of a design process and thousands of decisions aimed at improving your life through design.


Industrial Designers Society of America
Industrial Design requires some engineering know-how as well as research skills and testing in order to produce the products people use every day. Laut Design shares its process in this YouTube video.
Industrial Design Outcomes

A few Industrial Design outcome examples:
Watches
Refrigerators
Coffee mugs
Chairs
Speakers
Cars
Clothes racks
Hand mixers